"I say f— the voice," he said. "It's our voice that matters, it's sovereignty that matters."
Speaking in Melbourne, Greens Senator Lidia Thorpe echoed the criticism, saying Aboriginal people "deserve better" than the proposed vote.
"We are sovereign and this is our country, and we deserve better than an advisory body," Thorpe said.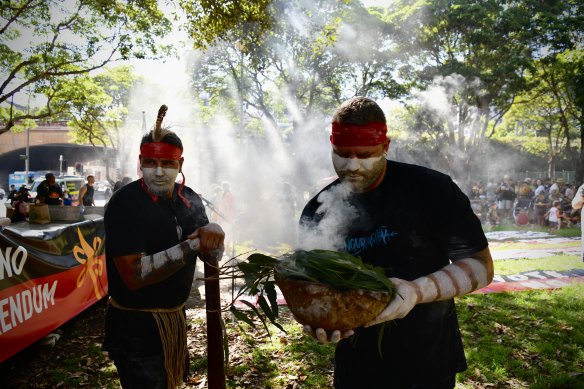 "We have a chance to have a treaty… that could bring 10 independent Blak seats in parliament today. We want real power and will not settle for anything less."
Asked about the criticism, Albanese said Australia would be a more united nation on Australia Day in 2024 if people voted to recognize Indigenous Australians in the constitution. He added that he had no plans to move Australia Day from January 26.
"I'm not going to get involved in party politics, whether it's Lidia Thorpe or others," Albanese said.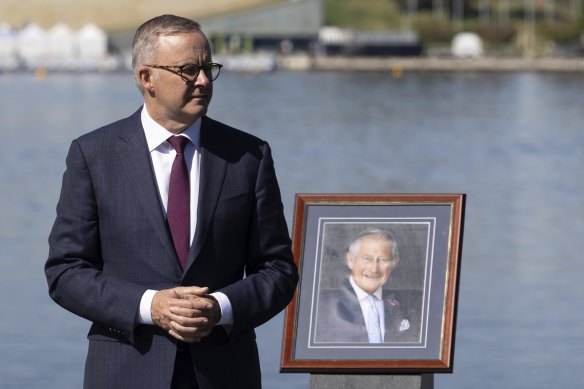 "[The Voice] something is missing in our country's birth certificate. It is missing from our constitution.
"And I say this: if not now, when? If not now, when will this change take place? And if not the people of Australia this year, who will make this change that will improve our country, improve our national unity?
"This is an opportunity for Australia. It is one that I sincerely hope Australia will not miss. This is a gracious and generous offer to recognize Aboriginal and Torres Strait Islander peoples as our first peoples."
Participants in the Sydney rally wore T-shirts with slogans such as "grand theft Australia", "stop deaths in custody" and "no date to celebrate", and took part in chants of "Always was, always will be Aboriginal land" . The event started with a smoking ceremony.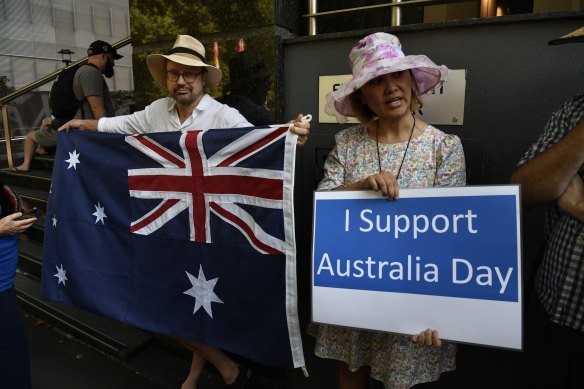 As the speeches progressed, a group of five people staged a small counter-demonstration across the road in Hay Street, carrying an Australian flag and placards saying "I support Australia Day" and "Always was, always will be Australian land" .
Members of the group quickly left, escorted by police, as a man yelled at them, "shame on you".
with Paul Sakkal and Bianca Hall
The Morning Edition newsletter is our guide to the most important and interesting stories, analysis and insights of the day. Register here.