Police searching a lake behind the home of missing Gold Coast woman Wendy Sleeman have recovered a knife and camera system from the water.
Most important points:
Wendy Sleeman has not contacted anyone since Tuesday afternoon
Shortly after her disappearance, blood was found at her home
Police believe her 30-year-old son could help with their investigation
Earlier on Wednesday, police said they were deeply concerned about Ms Sleeman after officers discovered fire damage and a large amount of blood in her home.
A crime scene has been identified and detectives have issued an urgent request for public assistance in finding the 61-year-old and her 30-year-old son, Slade Murdok.
Regional crime coordinator Detective Brendan Smith said officers were called to Ironbark Street in Elanora just after 3:30 p.m. Tuesday after reports of a break-in and fire.
He said emergency services arrived within 30 minutes to find blood in the property and a burning doormat, but Ms Sleeman could not be located.
On Wednesday afternoon, police divers began searching a lake behind Mrs. Sleeman's home, recovering a knife and parts of a CCTV recording system.
"I can say that I am very concerned," Superintendent Smith said.
He added that there were "clear signs of violence" at the scene and that Ms Sleeman's disappearance was out of character.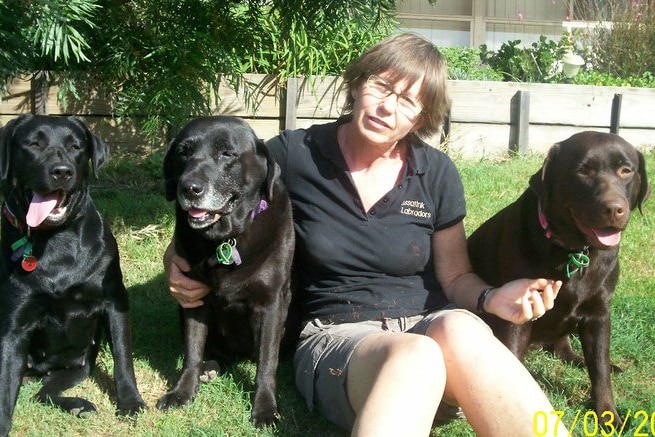 Police sources told the ABC Ms Sleeman called triple-0 earlier on Tuesday after Mr Murdok allegedly arrived at her Gold Coast workplace wearing a mask.
It is understood that she told police that when she returned home later that day, there was a broken window at her Elanora property and the hard drive connected to her camera system had been stolen, along with a laptop.
Neighbors who know Mrs. Sleeman said they are struggling to come to terms with her disappearance.
They told the ABC that Mr. Murdok had a "fixation" on his mother and his behavior escalated.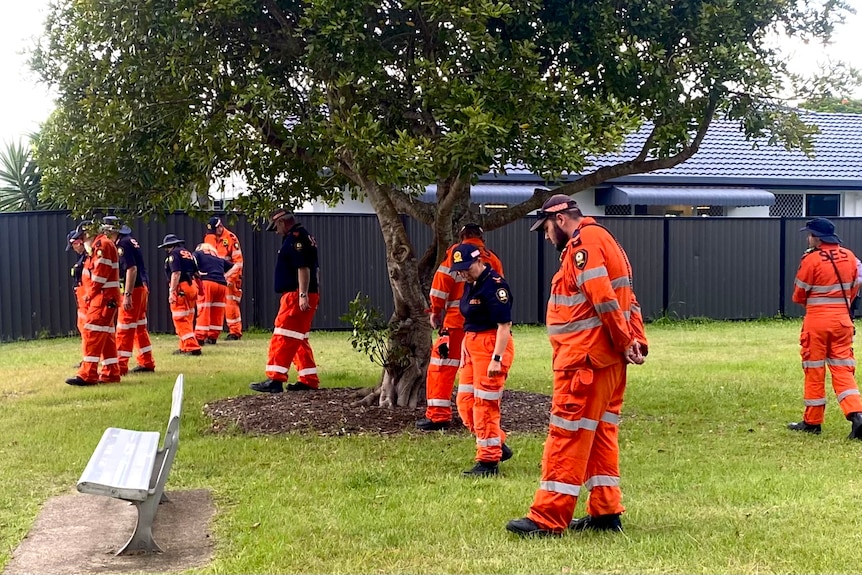 The neighbours, who did not wish to be disclosed, said police were called to Ms Sleeman's home last week after her son raised the alarm at the property.
Superintendent Smith said no one had been able to contact Ms. Sleeman since Tuesday afternoon.
"It's very important that the police get community support," he said.
Mrs. Sleeman is described as white, about 5 feet 8 inches (153 cm) tall with a heavy build and short brown hair.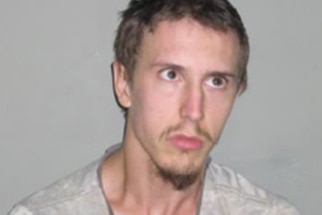 Her son, Mr. Murdok, is described as white, 5 feet 6 inches (180 cm) tall with brown hair, and a slim build.
He is believed to be traveling in a blue Honda Jazz with registration 952AT4.
Superintendent Smith said police were also aware of a white Ford Laser sedan seen on nearby streets at the time of the disappearance, the blue Honda Jazz being of most interest to police.
"We think the son used that car to get around, he was in Surfers Paradise earlier in the day," he said.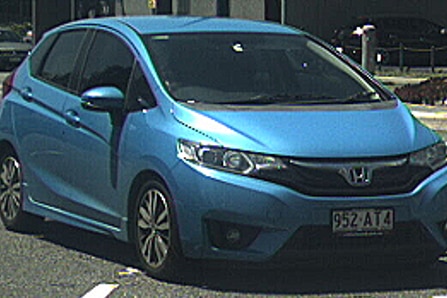 "The blue Jazz is of utmost importance because we have information that (it) left behind around the time the woman went missing."
Police are investigating claims that Mr Murdok took a taxi to Brisbane's south side.
The public has been requested not to approach Mr Murdok if they see him, and instead immediately call triple-0.