Bali
Police have filmed a Perth man saying he was injured in a fall from a
motorcycle
after an online fundraiser stating he had been "robbed and beaten" raised $24,000.
In a GoFundMe fundraiser, a friend of Lachie Hunt claimed the 22-year-old "got pretty well beaten" in Kuta earlier this month.
"Our little friend Lachie Hunt had a little accident, sounds like he was robbed and beaten. He doesn't remember much, I'm in touch with his mom," the friend wrote.
WAtoday
.
"[He is] getting the best care but the best care is damn expensive so if you asked if you can help dig deep in any way that would be good and mean a lot to the family.
The fundraiser was designed to help pay the hospital bill and received significant media attention before an investigation by the Indonesian police began.
Sitting next to his mother, Melissa, in a video posted this week by Bali police, Hunt admitted that he was injured when he fell off his bike.
"I had an incident in Bali because I fell off a motorcycle," he said.
"I lost my memory for two days because of a concussion.
"I was in the hospital for six days… because of the injuries I sustained."
Hunt went on to describe the media reports based on the GoFundMe page as "incorrect and distorted" for failing to respond to Australian media requests for comment.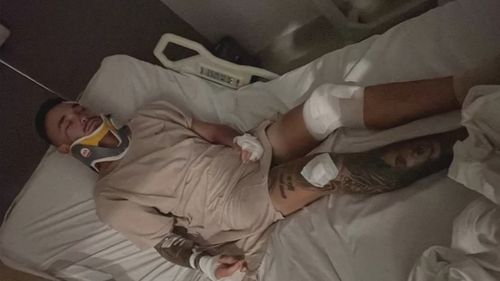 In a statement released Tuesday, Denpasar police said Hunt crashed a red Honda Vario scooter around 4 a.m. on January 12, citing a witness who claimed he was heavily intoxicated.
The rider swerved as he passed speed bumps, fell off and was knocked unconscious, the witness reportedly told police.
Police further claimed Hunt told them he had been drinking before the crash.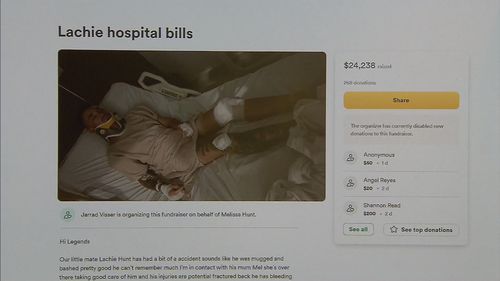 Hunt told them he felt he had been pushed by an unknown person but could not remember what had happened, police said.
Police blamed the crash on drunkenness and found no evidence of theft or abuse.
His mother, Mel Hunt, told 9News that the Indonesian police were corrupt and that she still believed he had been "beaten and robbed."
The Gofundme page has since been deactivated and Gofundme is still in contact with Ms. Hunt about the donated money.
Register here
to receive our daily newsletters and latest news alerts delivered directly to your inbox.