Sydneysiders awoke on January 26, 1938 to a warm, clear day filled with festivities to celebrate 150 years of British colonization.
But in the shadow of a grand sailing regatta, a parade and a reenactment of first contact between the First Fleet and the Eora peoples, a thousand strong band of Aboriginal men and women marched through Sydney to protest over a century of of brutal abuse.
They declared January 26 Day of Mourning, the movement now recognized as one of the world's first civil rights rallies.
Historian John Patten is the grandson of Jack Patten, one of the founders of the historical event. He said the march was one of the most important moments for indigenous peoples in the past century.
What makes the occasion even more memorable is that at the time it was illegal for Aboriginal people to move freely around Australia.
Anyway, the delegation included many people from various Aboriginal countries in Victoria and New South Wales, all meeting at Australian Hall in Sydney's CBD.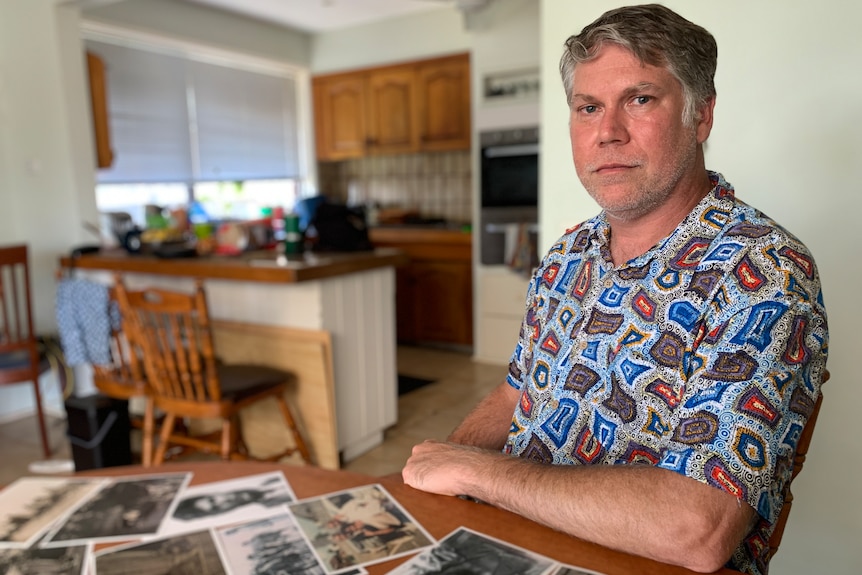 They were forced to use the back entrance of the building.
"[Aboriginal people] faded into the background and [non Aboriginal] people then made statements that we were a dying breed," Patten said.
"It was a time when [the group] could state what their goals were for moving forward."
Jack Patten was the president of the Aborigines Progressive Association and was joined by fellow Indigenous rights pioneers William Ferguson, Margaret Tucker and Geraldine Briggs to lead the Congress.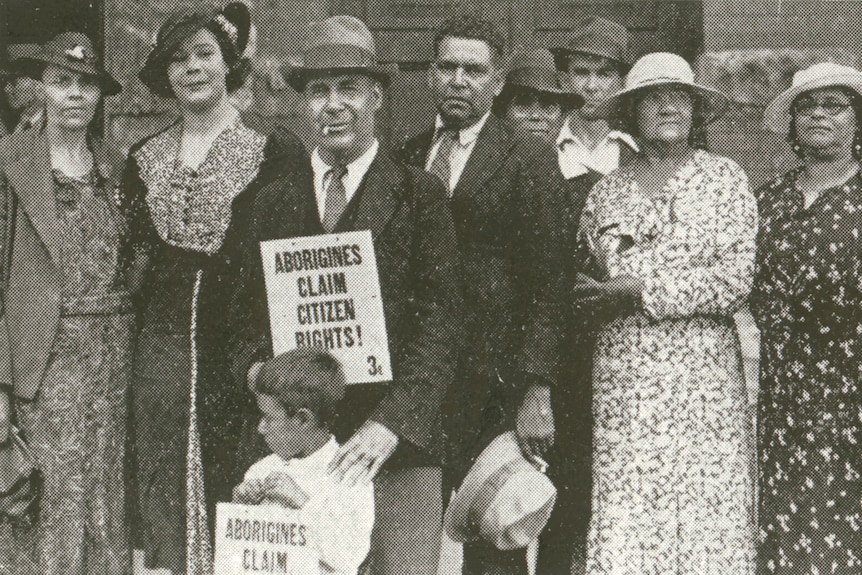 "Every Australian knows who Dr Martin Luther King Jr. is, or would know who Malcolm X is or even Rosa Parks," said Patten.
"But how many know who William Cooper, Jack Patten, Margaret Tucker [are]?"
They delivered impassioned speeches, mourning the loss of land, liberties and fellow mob, and passed the following resolution:
"As it is 150 years since the Whiteman seized our land, WE HEREBY PROTEST against the ruthless treatment of our people by whites over the past 150 years, AND WE CALL upon the Australian nation of today to legislate for the education and care for Aboriginal people, we call for new policies that will elevate our people to FULL CITIZEN STATUS and EQUALITY WITHIN THE COMMUNITY."
John Patten said the conference enabled leaders to secure a meeting with the prime minister, Joseph Lyons, making them the first indigenous group to ever meet with a sitting prime minister.
The protest eventually opened avenues for movements and advances such as the 1967 Indigenous referendum and the Tent Embassy, ​​erected opposite Parliament House in 1972.
After the first meeting, the Day of Mourning was celebrated every year. It later evolved into NAIDOC Week, which solidified the historic Day of Resistance as an annual week-long celebration of survival.
"All these waves of activism built on those who came before us," Patten said proudly.
"Those giants of old."
'On the shoulders of giants'
On January 26, hundreds of thousands of Australians are now marching in solidarity with First Nations people across the country, calling for justice, equality, an end to deaths in custody and representation in federal parliament – ​​many of the same issues pioneers opposed in 1938 protested .
Many of the modern day protests are led by Aboriginal and Torres Strait Islander youth who carry on the legacy of their ancestors.
"I will show up for my community," said Yorta Yorta, Gunaikurnai and Wiradjuri wife Sky Thomas.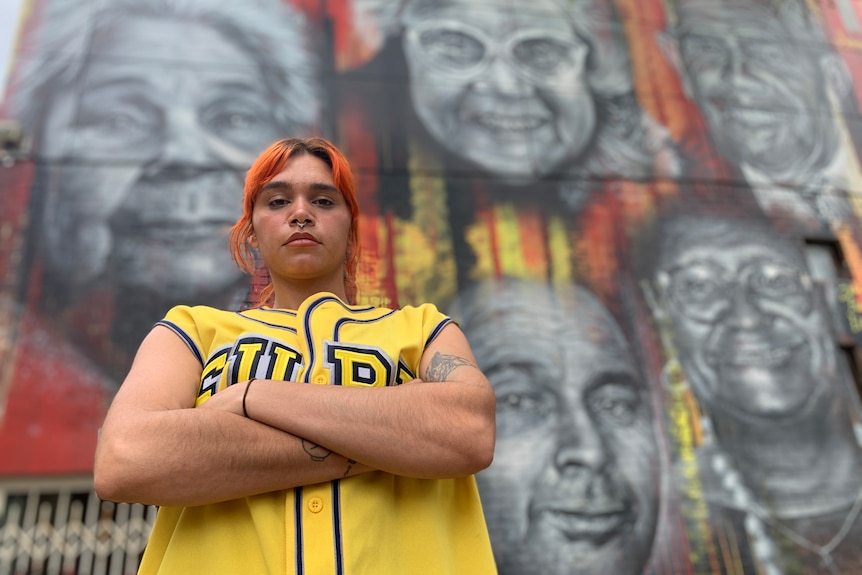 Sky Thomas is the great-great-granddaughter of Margaret Tucker, who was a co-founder of the Aboriginal Advancement League in Melbourne, and a leader in the 1938 protest.
"Speaking of Grandma Marg's legacy, it's a community — it's not 'me,' it's 'we' — to use our strength and be able to move forward as a community and take care of each other, take care of each other, Mrs Thomas said.
"Her life's work has been one of continuous community service. There was almost an immovable selflessness that she had."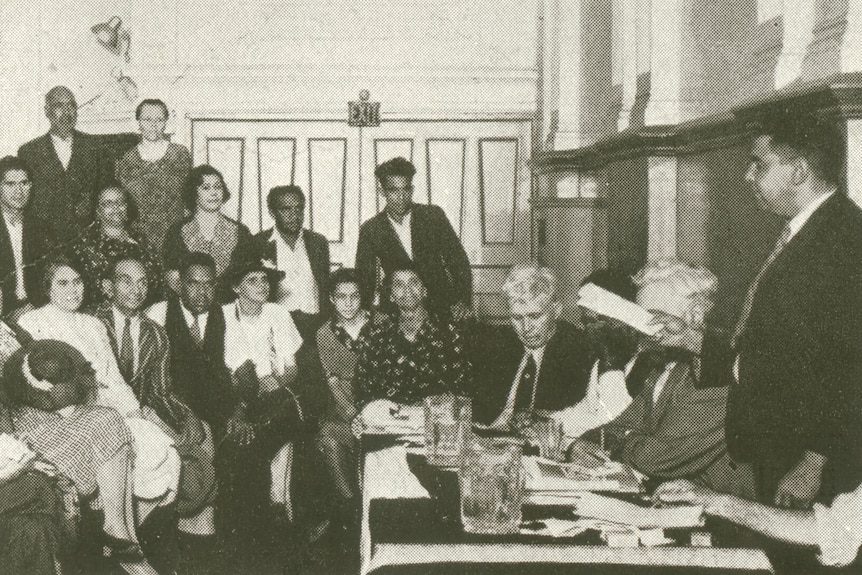 Sky said she witnessed a huge shift in Australia's perspectives and its significance to First Nations people around Jan. 26. But she said more needed to be done to better highlight the true history, including the effects of colonization.
"Education is the pinnacle of that, but it's also about being present, whether that's showing up for community events, whether that's putting your money forward to support community organizations or buying Black, it's really important," she said.
For Mrs. Thomas, January 26 is not just about protest, but a time of reflection and celebration of 65,000 years of continuous survival and culture.
"We survived massacres, we survived purges, we survived separation of families," she said.
"It's very important that we still have our history, our culture, our practices, our language, that we can still come together as a community, that we are still connected with family."