Let's face it: most days, the literary landscape looks a little bleak. Everywhere you look there are announcements that another beloved publication/press/bookstore is closing its doors. But Today is not one of those days. These days, you can feel good about being on the literary internet. Today we celebrate the start of a new indie press!
Great Place Books launches this year with three forthcoming titles and a series of creative writing classes. This new press promises to be a home for "strict, weird, beautiful books – and their readers."
The founders – writers Alex Higley, Emily Adrian and Monika Woods of Triangle House Literary – answered a few questions about the state of publication, their hopes and dreams, and what readers and writers can expect from Great Place Books.
*
What inspired you to start your own press? Why now?
With so many small presses and literary magazines closing their doors, and the state of publishing in general, we were inspired to look for the kind of work that is increasingly marginalized. The kind of books we like to read. In recent years, the publishing house has pressured so many literary authors to adapt their work to make it more palatable to a more commercial audience. A hypothetical commercial audience.
We want to be a home for books that are allowed to remain ambitious and weird. The manuscripts we have acquired so far are distinctive, searching and emotionally complicated. We feel so lucky that these authors have entrusted us with their work, and we are excited to take on more projects. –Alex Higley, editor and co-founder
There is so much room within the independent press world for something new. And as Alex, Emily and I talked about our own publishing history, we realized together that we wanted to make even more. There are so many presses that we love and respect, and while we've had great experiences and we want to follow that tradition, we also want to be different. We want to break things open.
Even if it's just another option to publish literary work in a reverent, eager manner. I think one of the words we kept using was "seductive" when we talked about what we wanted to put out into the world and the work we wanted to do. And when Alex and Emily came up with that vibe, it felt really good. –Monica Woods, co-founder
*
What are some of the challenges of starting an independent press?
We didn't know what we didn't know. We still don't know! Answering one question – about starting a business, working with printers, seeking employment with authors – meant that seven more had to be asked. There are many good people in the independent book world who have helped us, helped us, and generously tolerated our ignorance. –Alex Higley, editor and co-founder
There are so many, really! But I feel lucky because I've already started a magazine and an agency so I know there's a big mountain that you look up at when you start something thinking how the hell do I do this it's all just obstacles , but as you climb it, you slowly but surely figure it out, and then it all ends in a plateau and you start thinking, I can do this, I *do* this.
I will say, figuring this stuff out with Alex and Emily was one of the most fun I've had in a long time… I felt so proud and happy when they presented me with their first cover. Block world. It's worth all the struggle! –Monika Woods, co-founder
*
Great Place Books will publish books as well as offer classes. Can you say more about that decision? What do you hope will come out of this hybrid model?
We want to foster community among writers and readers, including those whose work may not be entirely mainstream, and those who want to take what they read more seriously. We hope our courses remind you of your favorite college writing or literature class; we want students to make real connections with their peers and instructors.
Another goal is to demystify the publishing process for early career writers. Industry standards and idiosyncrasies are discussed in class, and all students have the opportunity to attend a question-and-answer session with an agent, editor, and published author. You can see courses currently open for enrollment at www.greatplacebooks.com/classes. –Emily Adrian, editor and co-founder
*
What projects are you particularly excited about at the moment?
We will publish this fall blocks world, the debut collection of poet Emma Catherine Perry. Block world brings the strange, often intimate language of computers and artificial intelligence into conversation with the immutability of the natural world. (It can be pre-ordered on our website!) Alex and I were on the phone raving about this book within an hour of receiving the entry.
Poet and essayist Elisa Gabbert describes Block world as "an eerie, fiercely curious collection." The cover was designed by Aidan Fitzgerald, who is responsible for all of our art direction, and his vision is a perfect fit for this project.
In 2024, we'll have novelist Julia Hannafin's debut, Cascade, a driving drama set in the Farallon Islands, about addiction, sex, gender, loss and whether any of us can escape our biological legacy. The novel follows the protagonist's attempt to avoid grief by working for her ex-boyfriend's father and tagging and tracking great white sharks. Hannafin is a unique talent and we can't wait to share their work with readers.
Finally, we were so excited to get our hands on the English translation from Spanish author Pilar Fraile Euphoria days. It's a darkly funny philosophical novel with a speculative twist, about intimacies made in money, big data and the sinister drug of happiness. It is a great honor for us to publish the English debut of such a renowned Spanish author. –Emily Adrian, editor and co-founder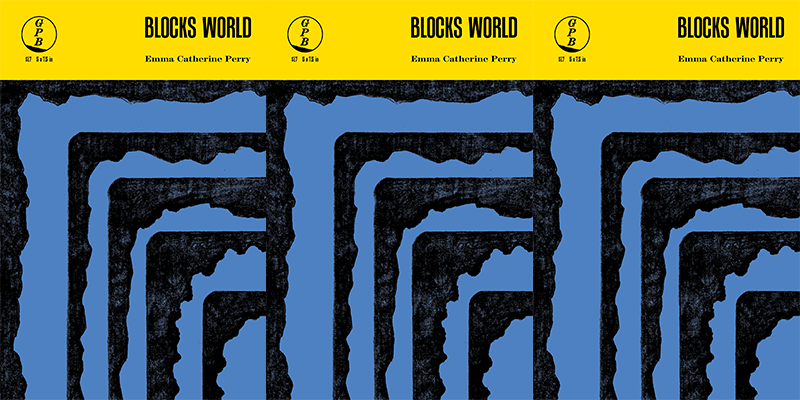 *
How do debutants reach/pitch you?
Authors and agents can email us with pitches and submissions at any time. Alex and I both look at everything we receive, and we don't pass on a project without giving it some serious thought. Our contact details are available at www.greatplacebooks.com. –Emily Adrian, editor and co-founder
*
What is another indie press you like/would recommend?
Coffee house press. If you look at some of their recent books: When women kill by Alia Trabucco Zeran or Until the wheels fall off by Brad Zellar or Bilbao-New York-Bilbao by Kirmen Uribe you will find them all idiosyncratic, daring and special. We strive to publish as fearlessly as possible. We are so excited to publish the Spanish novel Euphoria days by Pilar Fraile, translated into English by CHP senior editor, Lizzie Davis. –Alex Higley, editor and co-founder