This invasion day I am as far from Australia as I can without leaving the country.
I'm on my land. Wiradjuri country. Ngurrambang, in our language. Here I can stand in the place of my ancestors. With my Miyagan, my family.
I can greet my father by saying good morning marang ngarin.
Here we kept ourselves alive. We have fought wars. We are locked up and separated. We are excluded.
But we're here. Every morning I wake up early and walk down to the river, past the trees and the watchful eyes of the kangaroos, and sit on the bank to feel this land around me.
I know I'm home.
It's always important. Especially this year.
The Voice referendum already feels not just like a vote on whether we are heard in the Australian Constitution, but a vote on us as a people.
It's hard to get through this debate.
It feels alienating.
Some people write about us as if we weren't there. They speak about us or about us.
Tell us what's good for us.
Politics is inevitable. But politics has a way of belittling us.
The Voice is definitely calling us to a higher bill.
The foundation of who we are
For me this is a spiritual question. A matter of the soul of this nation.
As an Aboriginal and person of God, I know that politics alone cannot save us.
These are not esoteric questions. They go to the foundation of this nation.
Australia is a product of colonization and imperialism. A nation born of an idea of ​​the divine providence of the West.
As if God blessed empire and genocide and slavery, invasion and dispossession.
God did not arrive on the First Fleet. God was here with us.
We are a people of God on the land that God has given us.
According to my belief, God lives in us as God lives in all.
To kill us was to kill God. To steal from us was to steal from God.
The bible that the settlers brought here to "civilize" and make us "Christians" told them they were wrong.
Whoever lies or takes something by force is guilty. And "he shall restore what he has taken by force, or what he has obtained by deceit" (Leviticus 6:4).
And what's more, what was taken needs to be recovered and then some.
Strength against injustice
Still, we wait. First Nations people have offered paths to peace and justice. They have held Australia to a reckoning.
It is difficult to reconcile faith and the suffering of my own people.
How can a God allow these things? We are still the most impoverished and imprisoned people in the country.
Where is justice? Where is mercy?
Where is Allah?
These can be almost impossible questions to answer. And I struggled with them forever.
But powerful black voices of faith have guided me. My uncles and aunts. My Wiradjuri elders.
First Nations theologian Anne Patel Gray says Aboriginal people have had a lived experience with God from time immemorial, and that our "relationship with Jesus Christ was established long before the white invasion".
Missionaries, she says, "could not separate Christianization from Westernization".
Aboriginal Christian leaders, she says, have looked to a "God of justice … as they struggled for freedom from Western oppression."
Black prophetic leaders here and around the world have kept my faith strong despite the suffering.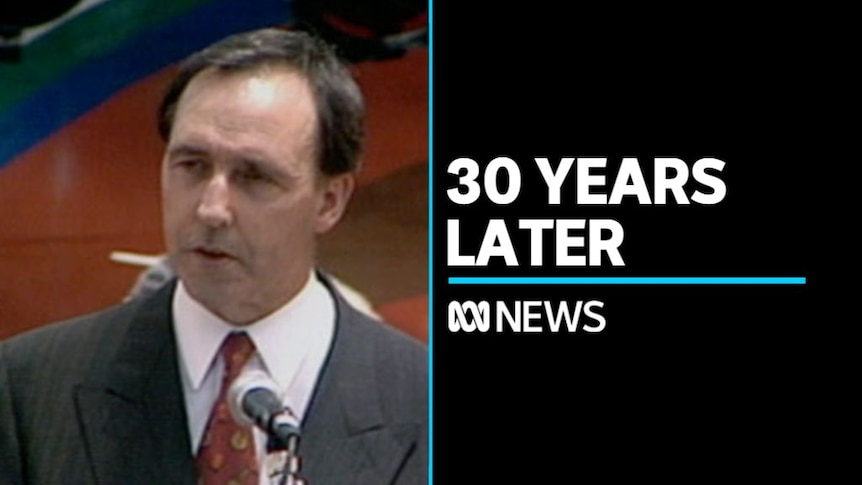 Indeed, that faith is strengthened in suffering itself. First Nations people know what it's like to be abandoned.
The French philosopher and Christian mystic Simone Weil told us that only the abandoned know the truth.
The faith I grew up in was a faith of the cross. It's something I share with people who are suffering all over the world.
The leading figure of Black Liberation theology James Cone was unequivocal that God takes sides and sides with suffering.
As he said, "There can be no Christian theology that does not unquestioningly identify with those who are humiliated and abused."
Julian Kunnie, professor of religious and African studies, says, "the black Jesus of the 21st century is the symbol of the indigenous liberator and transformer".
Jesus, says Kumis, is "indigenous, black, female, economically impoverished" and resists destruction.
The voices of women, the LGBTIQA+ community, have challenged male-dominated, white-dominated beliefs to remind us that Jesus can also speak to their struggles.
Theologian Dennis Wiley has pointed out that black people ask less "does God exist" and more "does God care?"
Can our country be more?
Being back in my country as Australians celebrate Australia Day is an opportunity for deep reflection.
To be in my faith and my culture.
To live in the spirit of Yinyamamarra, a gift from my people that asks us to live in humility and peace. Walk softly. To offer love. Not as weakness but from the strength to know who we are.
I see that every time I look at my people.
Yindyamarra is both a theology and a philosophy. It is present in the profound challenge of Micah (6:8): "What does the Lord ask of you, then, to do justice, to love mercy, and to walk humbly with your God?"
Australia is a secular country and, as the census shows, increasingly irreligious.
But there are prayers for parliament. It is common for pastors—not all—to be sworn in on the Bible.
Legal oath is often taken in the courtroom holding the bible.
We have to ask, does that mean anything?
For people of a different faith or no religion at all, we can replace God or Jesus with righteousness and truth.
They lead us to the same question.
On this Australia Day/Invasion Day/Survival Day – however we see it – is this country everything it should be?
Stan Grant is the ABC's international affairs analyst and host of Q+A on Thursdays at 8:30 p.m. He also hosts China Tonight on Mondays at 9:35 PM on ABC TV and Tuesdays at 8 PM on ABC News Channel.