After her knee replacement surgery was canceled twice last year, Yamba wife Rosalind Walsh couldn't believe it could happen again.
Most important points:
Fly-in surgeons cannot operate due to a shortage of beds
An anesthesiologist says a hospital ward designed for eight patients had 18
The NSW Minister of Health is visiting to commit to building a new hospital
The 72-year-old was scheduled for orthopedic work at Grafton Base Hospital in northern New South Wales this week but was called by hospital management that day asking him to stay home.
"They just said, 'We don't have a bed,'" Ms Walsh said.
"They said, 'We can't do the surgery, but you're still booked'."
Anesthesiologist and former chair of the Grafton Medical Staff Council, Allan Tyson, said there were real consequences for people who missed it.
"It's common," he said.
"We have to say, 'Sorry, you have to go home, because the surgery can't be done'.
"It's not just elective surgery, if you can't walk."
Dr. Tyson said Grafton Hospital was well beyond its capacity.
"We have 18 patients today in a ward that is funded for eight patients," he said.
"Last week, our flying surgeon missed three or four joint surgeries that we should have done, but we had no bed space.
"Ultimately, it's our patients who bear the brunt."
For Rosalind Walsh, however, the long wait outside the hospital was worth it.
The ABC understands that hospital management was able to divert patients from the emergency department, resulting in an extra bed so Ms. Walsh could have her knee surgery and recover in the hospital.
Paid doctors with nowhere to work
Wayne Jones, CEO of the Northern NSW Local Health District, said surgeons, including those flying to regional hospitals to reduce waiting lists for elective surgery, were sometimes unable to operate.
"As a CEO, it hurts to the bone to pay money that I don't get a return on," he said.
"The reality is that sometimes you can't get around that.
"There is [an] unprecedented bed blockage we are experiencing."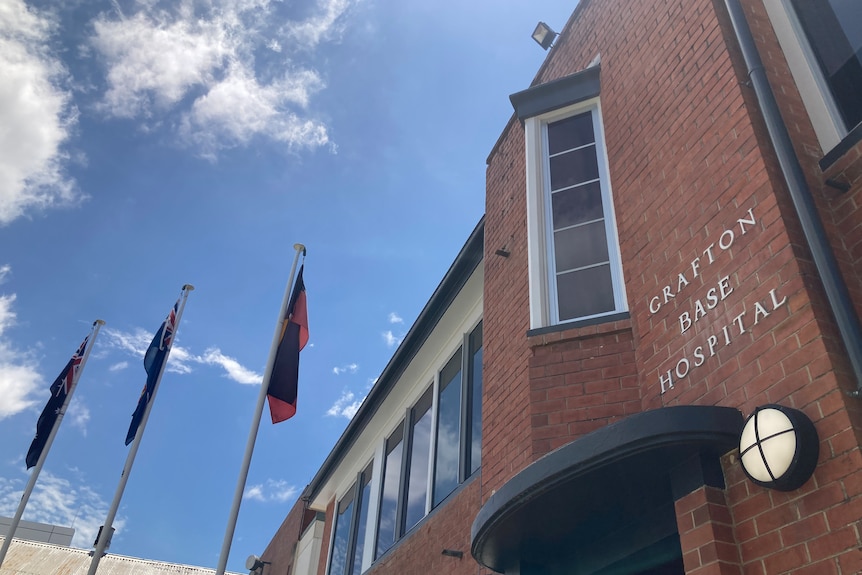 Mr Jones said administrators were planning as much as possible.
"It's worth noting that over the last four or five months we've seen a real drop in those backlogs as we begin to develop more models of care," he said.
"We're doing surgeries in our smaller facilities. We're freeing up beds and facilities in places like Grafton, so we're getting more through it."
NSW Regional Health Minister Bronnie Taylor visited the hospital this week to commit to a new $274 million hospital in Grafton – a pledge similar to a state election pledge in 2019.
Health Infrastructure NSW had engaged a project team to undertake detailed planning and design for the redevelopment.