The fracturing of Bribie Island has turned a deep-water passage into a treacherous maze of sandbars, unearthed tiny fibers of a deadly material and begun eating away at a popular Sunshine Coast foreshore.
Most important points:
The new channel and currents on the north side of the island wreak havoc among rescuers and residents
The Coast Guard often cannot launch from base
The change has increased the vulnerability of Golden Beach, where asbestos has been found
Waves first crossed a narrow strip on the north side of the island in December 2021, but there was hope it was a one-time event.
But in January last year, swells driven by ex-tropical cyclone Seth created a very thin passage – only a meter or two – through the sand.
It was a change that authorities did not expect until at least 2040.
That once so small piece is now a recognized crossing point of almost a kilometer wide and causes problems for emergency workers, residents and businesses.
Jerry Jurczak, deputy flotilla commander for the Caloundra Coast Guard, said he couldn't have imagined how quickly the waters would change.
"Within a few months, I would say eight months, we suddenly had a deep water passage," he said.
"We had boats, jet skis going through it, to everyone's surprise, they said, 'That's just not what we expected.'"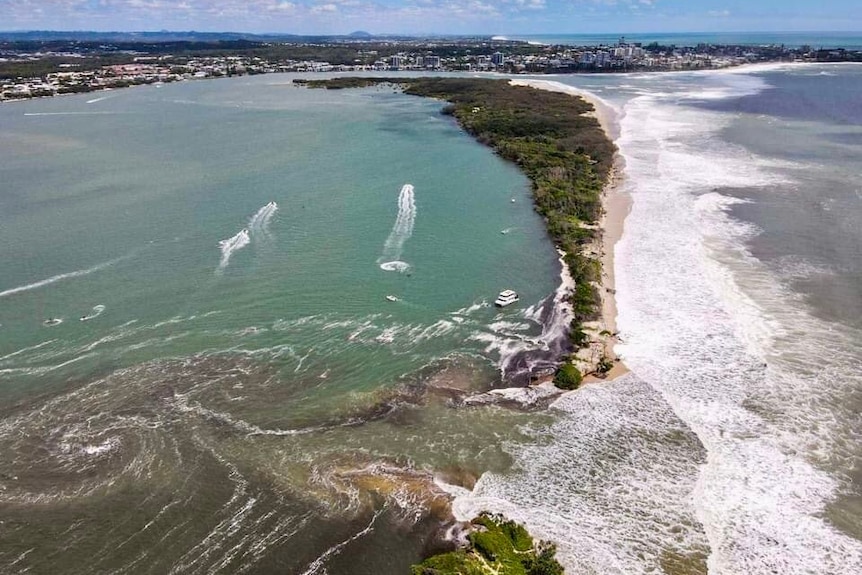 Before last year, Coast Guard volunteers would launch their boats from the Golden Beach base and head straight out to sea.
That route is now a puzzle of shifting sandbanks.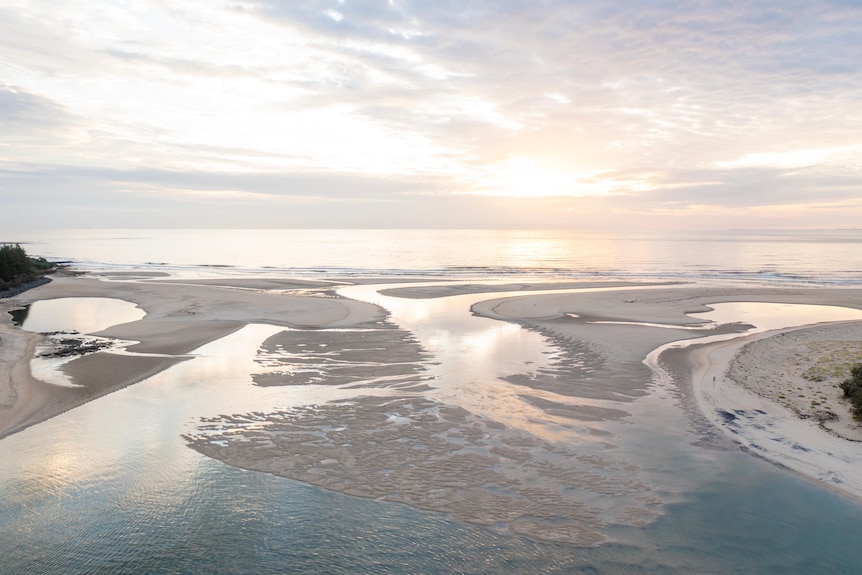 The volunteers drive the lifeboats by road to a ramp about 10 minutes south to avoid the worst of the changing conditions.
The largest of his ships is permanently moored at a nearby canal.
"It's treacherous navigating the old bar at low tide," said Jurczak.
"Every month a sandbar emerges that wasn't there a month ago."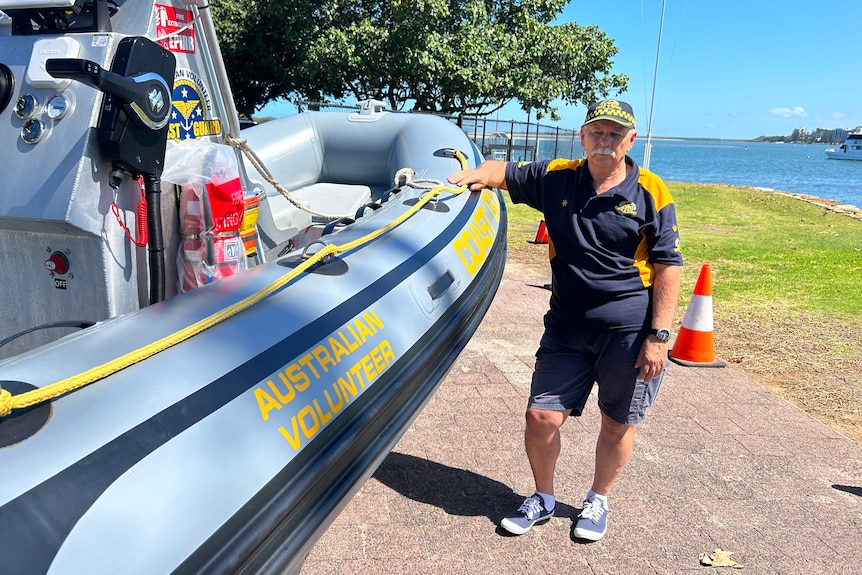 Erosion brings up asbestos
The loss of land mass on Bribie has made the Golden Beach foreshore more vulnerable to swell and higher tides.
Now that the shoreline and parks have been eaten away, hazardous material has been unearthed.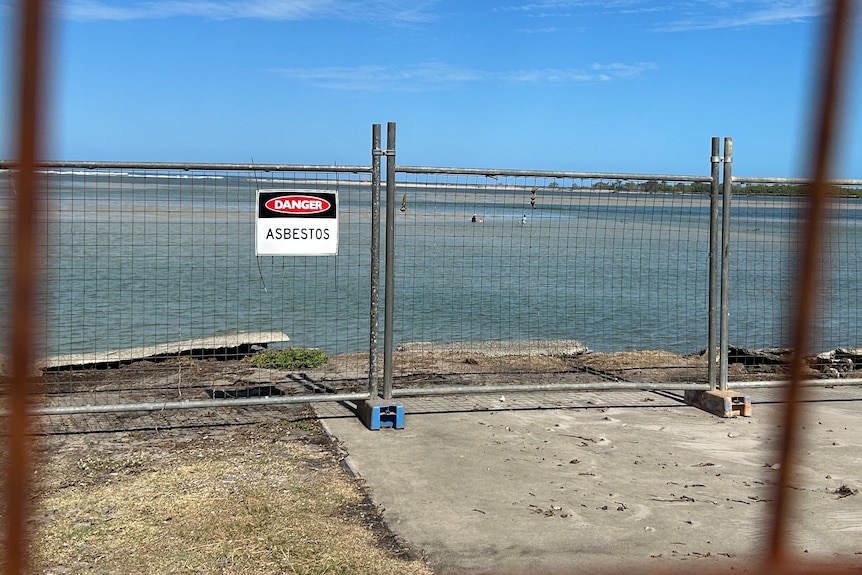 Local residents found small bits of asbestos on the waterfront last week, prompting a response from the state and council, which have closed some beach accesses, rolled out double fencing and put up warning tape.
Authorities say the fencing and closures are a precautionary measure and the asbestos is not considered a major public health concern.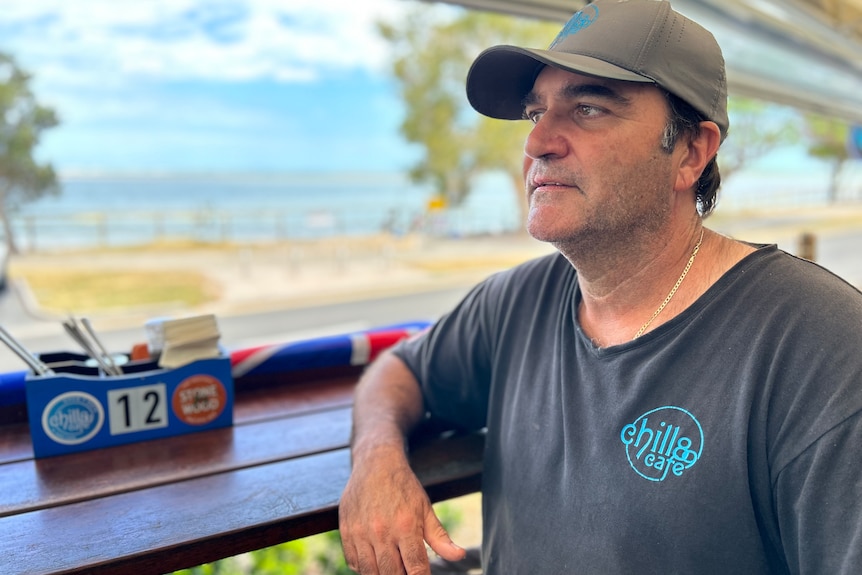 Nearby cafe owner David Deambrogio said it was difficult to explain to customers that they were safe when the signs and tape seemed to indicate otherwise.
"People came here and got scared, they saw yellow signs and it says there's asbestos dust in the air," he said.
"If it needs to be covered, shaken and cemented, let's do it."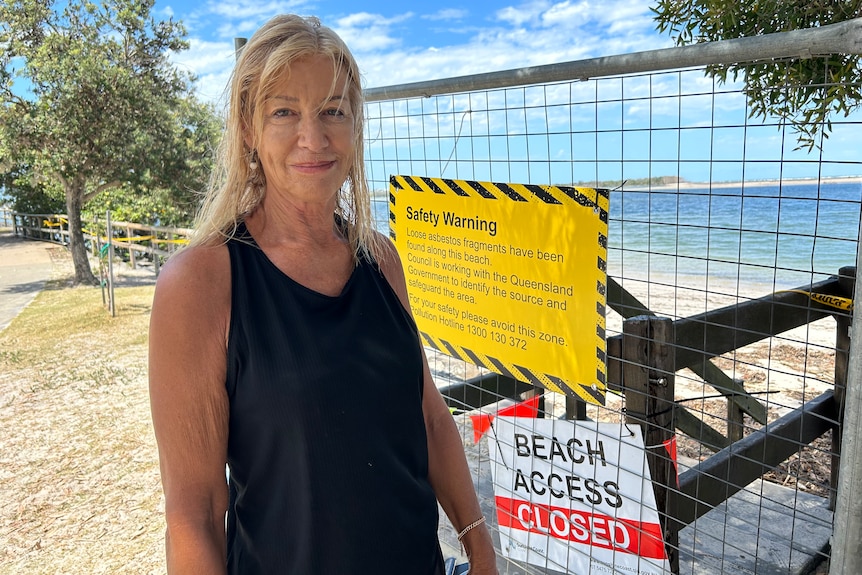 Jacquie Rose has lived in the area for ten years and has no concerns.
"I've never heard of asbestos on a beach," she said.
Ms Rose said there was little information reaching the public, but rumors abounded.
"Some people say it's just a little bit of asbestos the size of your palm, and then you talk to somebody else and they say, 'Oh, it's buried asbestos' – nobody really knows what this is all about.
"I would like more information."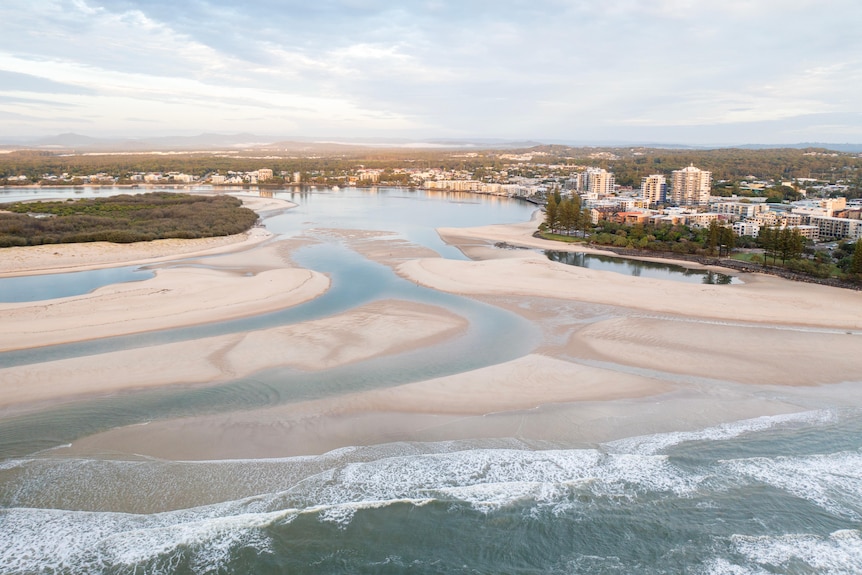 Low risk despite signs
Councilor Terry Landsberg said experts were surveying the area, but people shouldn't worry.
"All asbestos is obviously damp and moist," he said.
"The real problem is whether you're breathing [the fibres] in, so it's pretty safe at this stage."
The politics of finding toxic material on a shoreline are complicated – everything on the landward side is overseen by the council, but the waterway is managed by the state.
Both say they are working well together to find a solution.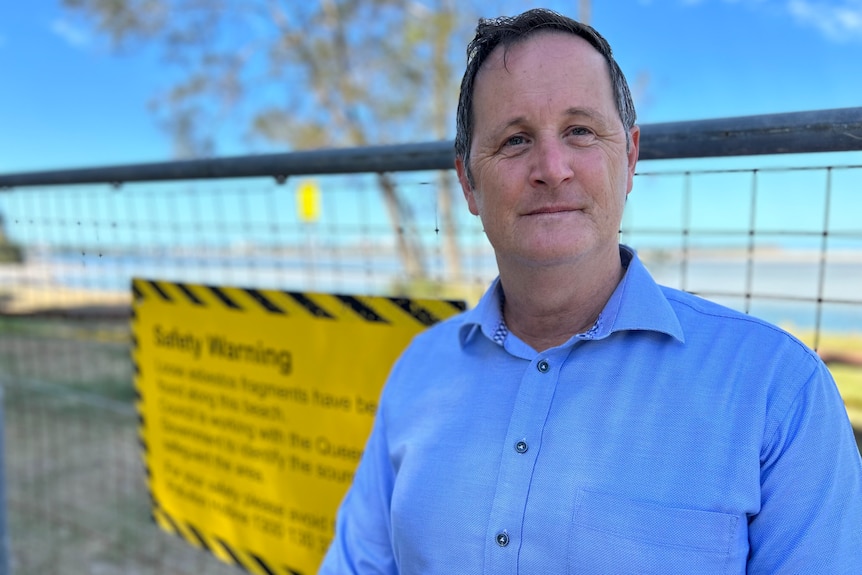 Caloundra MP Jason Hunt said there was money to rebuild the waterfront around the naval cadets building near where the asbestos was found.
He said the warning signs and fences were intrusive, but he hoped they offered some comfort.
"Anything related to asbestos should be treated with the utmost caution," said Hunt.
"You want to give people that level of assurance, to say that this has been discovered and people are aware of it and steps are being taken now to mitigate what's going on."
cr. Landsberg hoped that the erosion and discovery of asbestos would be addressed no matter what action was taken.
"Maybe it needs a little rock wall, or maybe concrete, or maybe it can be closed off with some kind of wrapper," he said.
There was no word on how long it would take to make a decision, especially because of the issues caused by Bribie's breaking.
After watching the island and its waterways change over the past year, Mr Jurczak said his team of volunteers wondered what the new normal would look like.
"If we want to be contained, all we have to do is close the north bar," he said.
"Then we literally live in a pond."