Following a surprise announcement at CES 2023, AMD has officially kicked off its Star Wars Jedi: Survivor promotional bundle, available to potential buyers looking to purchase the latest Ryzen 7000 series CPUs.
The offering is currently available at select participating retailers and spans both X and non-X Ryzen 7000 series processors. Eligible processors include the most recent AMD Ryzen 9 7900, Ryzen 7 7700, and Ryzen 5 7600 for the non-X versions, and last year's Ryzen 5 7600X, Ryzen 7 7700X, Ryzen 9 7900X, and Ryzen 9 7950X.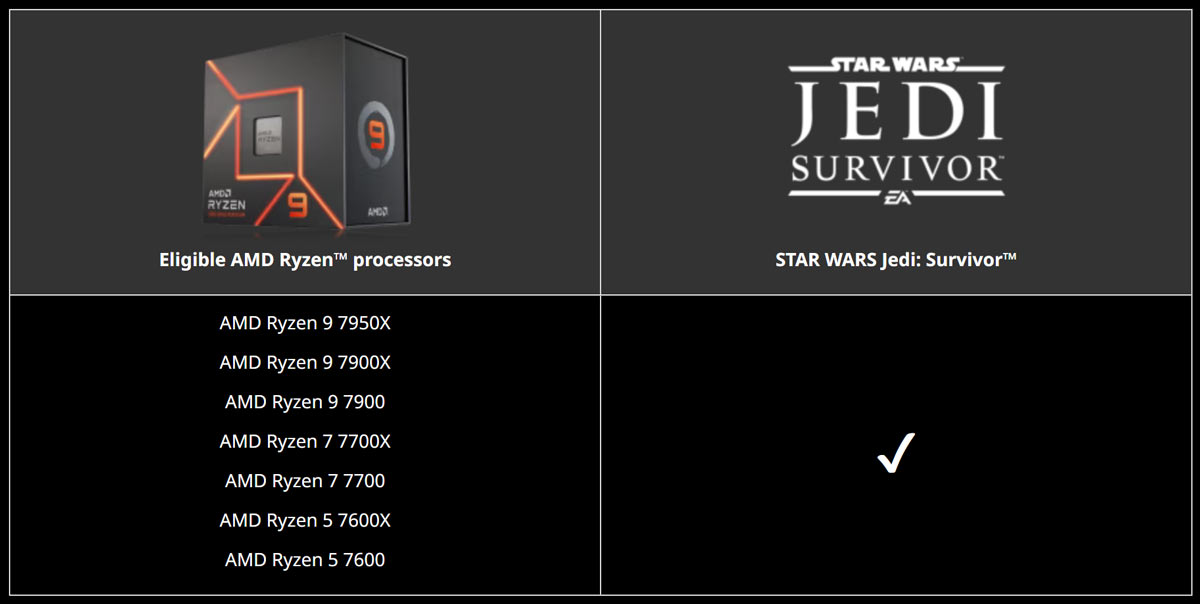 Naturally, AMD offers a growing list of all eligible retailers on its website. For now, UK members have the option to purchase from nine popular e-commerce and local retailers including, but not limited to, PC Specialist, Cyberpower and OcUK. North American regions, including the US and Canada, are a bit limited, with offerings only available on Amazon, New Egg, and Canada Computers.
In a nutshell, Star Wars Jedi: Survivor is a sequel to the critically acclaimed Star Wars Jedi: Fallen Order. Set five years after the events of the first, the game continues the story of protagonist Cal Kestis, who is now a hardened and much more experienced Jedi. It is one of the most anticipated games of the year promising engaging gameplay, excellent visuals and an equally enjoyable cinematic and narrative experience with darker undertones compared to the original.
Unfortunately, you may have to wait a while before you can redeem a code, as the game won't be available until March 17, so be sure to mark your calendar. But don't worry, AMD usually announces when the redemption portal goes live. Until then, the offer runs from today until April 1, after which all eligible codes can be redeemed before May 6.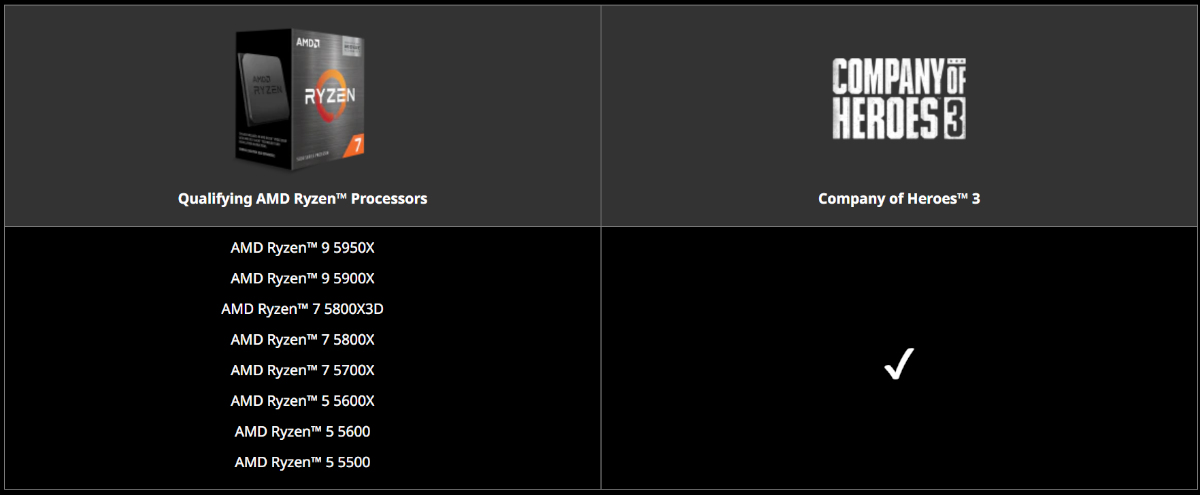 Potential buyers of the Ryzen 5000 series shouldn't feel left out – Company of Heroes 3, a World War II-inspired RTS, is currently bundled with select CPUs and will be available until February 15. It launched on February 23 and made our 7 games we can't wait to play in 2023. May I also remind you that the latest Radeon 6000 Series Raise the Game bundle is still on sale until February 4.