Edwards Urbina snapped photos with a Samsung Galaxy S23 Ultra days before the new flagship was officially unveiled. Now he's moved on to show off the phone's enhanced video capabilities.
Here's a 4K 60fps sample uploaded to YouTube:
Unfortunately, this is the only one uploaded so far. Urbina has posted more videos to Twitter, but the social network can't handle high-resolution videos very well.
Still, here's an 8K video sample shot with the main 200MP camera (based on the new ISOCELL HP2 sensor). It's way too compressed to talk about image quality, but note how smooth it is: the Galaxy S23 series is finally getting support for 8K videos at 30fps.
📲 8K and 30 FPS #23s el untold.@geekdegafas @isa_marcial @MARCIANOPHONE @TecnonautaTV pic.twitter.com/McHo0wHVKL

— Edwards Urbina (@edwards_uh) January 25, 2023
Here's another video in 4K at 60 fps:
4K and 60 FPS #23s@isa_marcial @geekdegafas @MARCIANOPHONE @TecnonautaTV pic.twitter.com/SVlUPZHA99

— Edwards Urbina (@edwards_uh) January 25, 2023
The second video on Twitter was also shot with the main camera. We're not sure about the YouTube example, but that looks zoomed in – it could be digital zoom or it could be one of the two telephoto cameras on the phone (3x and 10x).
While we're here, check out these camera samples from the Galaxy S23 Ultra. They've been scaled down by Twitter, so we can't enjoy the full details captured by the 200MP sensor in this shot:



A camera preview of the Galaxy S23 Ultra's main camera (resized)
And here are two pairs of images showing off the optical magnification of the 10x telephoto camera and the same with 30x digital zoom: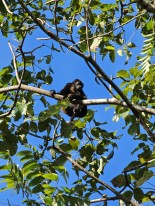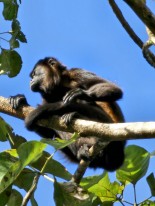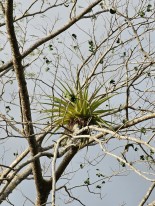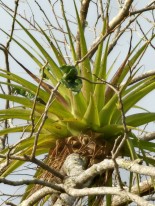 Galaxy S23 Ultra camera examples: 10x • 30x • 10x • 30x
On February 1 (Wednesday), the Samsung Galaxy S23 series (plus the Galaxy Book3 laptops) will be officially unveiled. The three new smartphones have been extensively leaked and in recent days we even started to see details about prices. Spoiler alert: current info points to a price hike, so you might want to secure that pre-booking discount while you still can.
Source 1 | Source 2 | Through